Do you own a car wash or convenience store that could benefit from the addition of a self-serve pet wash business? Do you live in a region which experiences all four seasons of the year?
If so, our KIOSK - Single would be a perfect addition to your business. The KIOSK - Single (8' x 13') is a modular building which is climate controlled, featuring AC for the hot summer months and a heater for those frigid winter months. The Single comes complete with a coin and bill acceptor built right in (optional credit card reader available), making it available to customers 24/7 to use at their convenience. Accessorize with additional features like a token changer or a treat-stocked vending machine to reward pets after a good wash!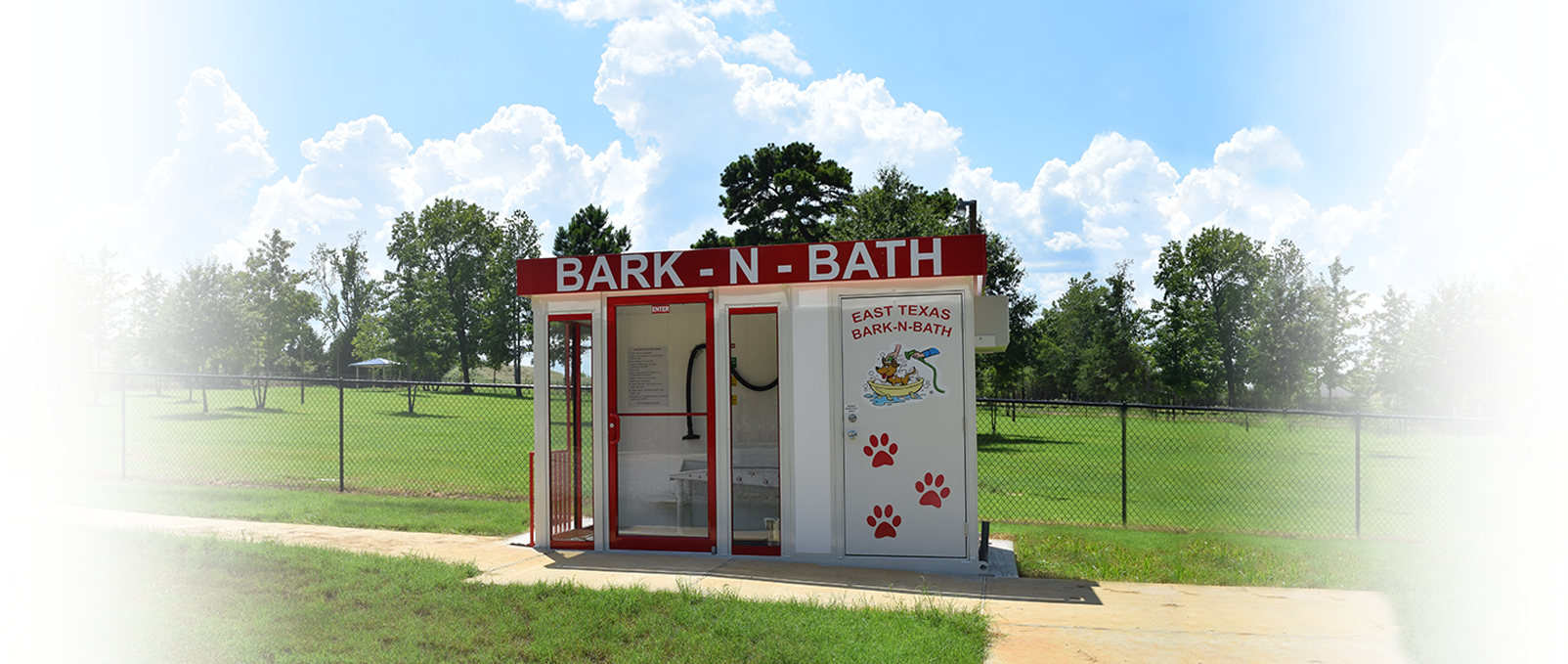 10 Button Operation System
Our KIOSK - Single modular buildings come standard with our 10 button operation system. These systems feature top of the line piezo buttons, a Dixmor timer, and are ADA compliant. Systems come standard with coin and bill acceptors and can be fitted with credit card readers for an additional fee. Additional button on our building units is for operation of a vacuum used for sucking away excess water.
Every model we offer is completely customizable. The KIOSK - Single offers tons of real-estate for your brands name and logo. Work closely with our team of designers to make your pet wash uniquely yours. Choose from over 50 powder coating colors to perfectly compliment your brand. Customization is always included in the cost of your unit.
Options, Options, Options
Not only do you have control over the colors and logos on your KIOSK - Single, but you also have agency over the layout of your building. Equipment rooms can go on either the left or right. Sliding and hinged doors can swap places. However you wish your building to be laid out, our engineers can make it happen.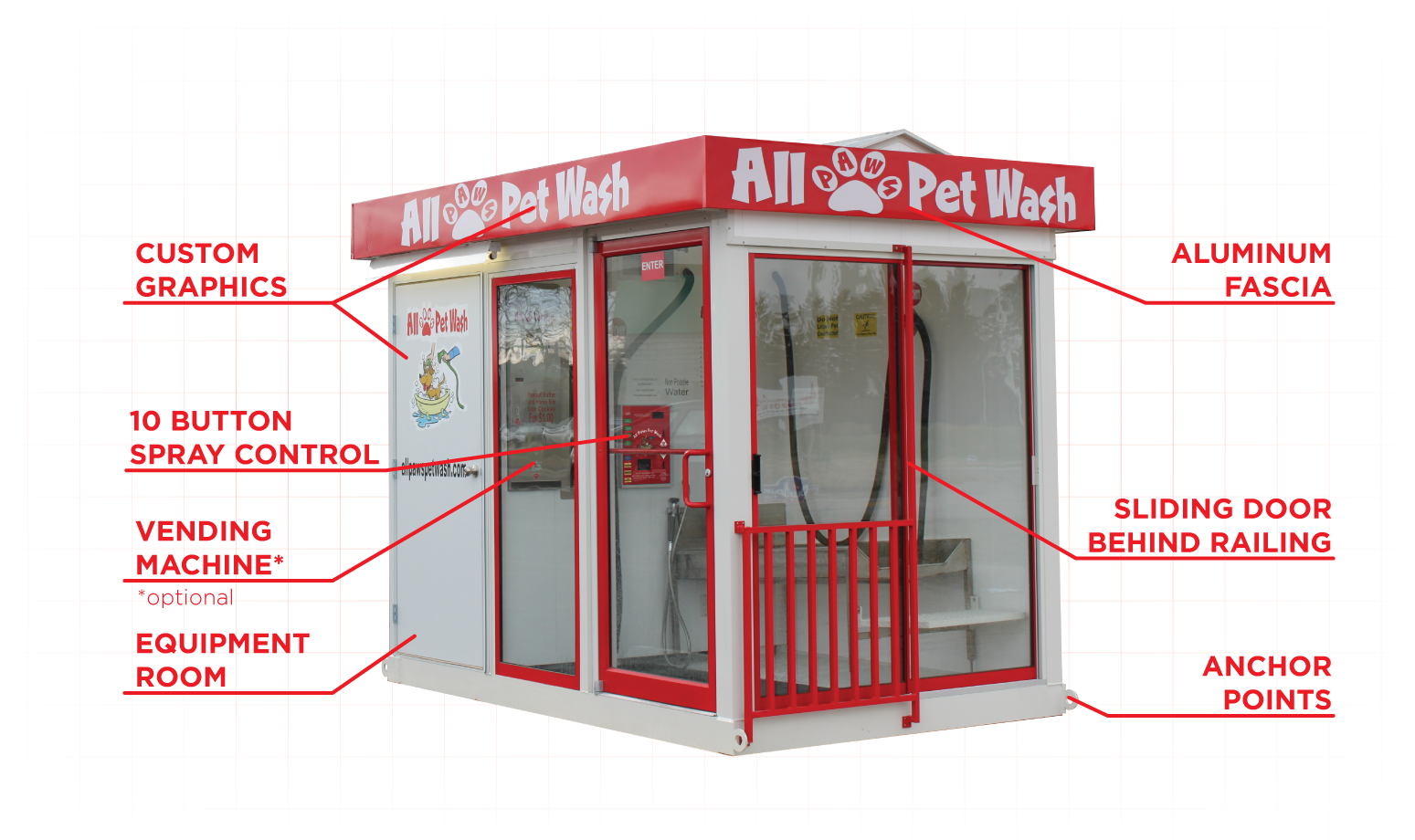 Full List of Features
• Large Pet Washing Bay
• Coin & Bill Acceptor
• Dixmor Timer
• Push Button System – ADA Compliance
• Wash Tub [Including All Paws Pet Wash Plumbing]
• Fur Dryer for Wash Tub
• Vacuum for removing excess water
• Informational and Custom Signage
• All Paws Pet Wash GFI Electrical Outlets
• HVAC System for temperature control
• Water heater for warm washed even the winter
• All Paws Hair Straining System
• Soap Start Up Kit – 1 gallon of each soap
• Treats – 1 box of 100 treats
• Dimensions of unit:
-Length: 13'
-Height: 9.5'
-Width: 8'
-Weight: ~2600 lbs (Depending on Options)
Where would I install one of these?
• Car Wash
• Campground/RV Park
• Convenient Store/Gas Station
• Dog Park
• Pet-Friendly Hotel
• Veterinarian Office or Hospital
• Beach
Tradeshow specials including discounted units, discounted freight, free soaps and marketing materials available.