Part of what makes our All Paws Pet Wash units so unique is the ability to customize your self serve pet wash unit free of charge.
Choose a color, send us your logo and we'll help you create your one-of-a-kind pet wash to match your existing business's branding.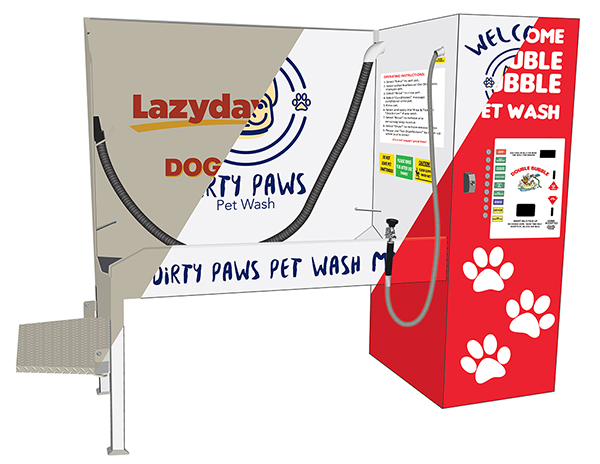 It's simple! Once you have decided that you're purchasing a unit, All Paws Pet Wash requires a 30% down payment and render approval before commencement of your build. After we receive your down payment, one of our graphic designers will reach out to you via email or by phone. We will request some basic information from you such as unit color preference (does not apply to Stainless Steel models), logos, URL's, etc. After we have all the information we need, our designers will whip up a rendering of your unit and email it to you. If you have a problem or question about the rendering, want something added / omitted, just let the designer know and we'll send another rendering. This process will repeat until you're satisfied with the way your pet wash looks. After we get verbal or written approval from you, building of your unit will commence! Depending on our work load at our Garden Prairie facility, your unit will take 4-6 weeks to build.

Customization Break-Down
Here are maps of what you can and cannot customize on your unit. (Click to enlarge)

Color Options for Coin Operated Dog Wash
All of these colors are offered at no additional cost. Want something else? No problem. Get in touch and we'll see what we can do.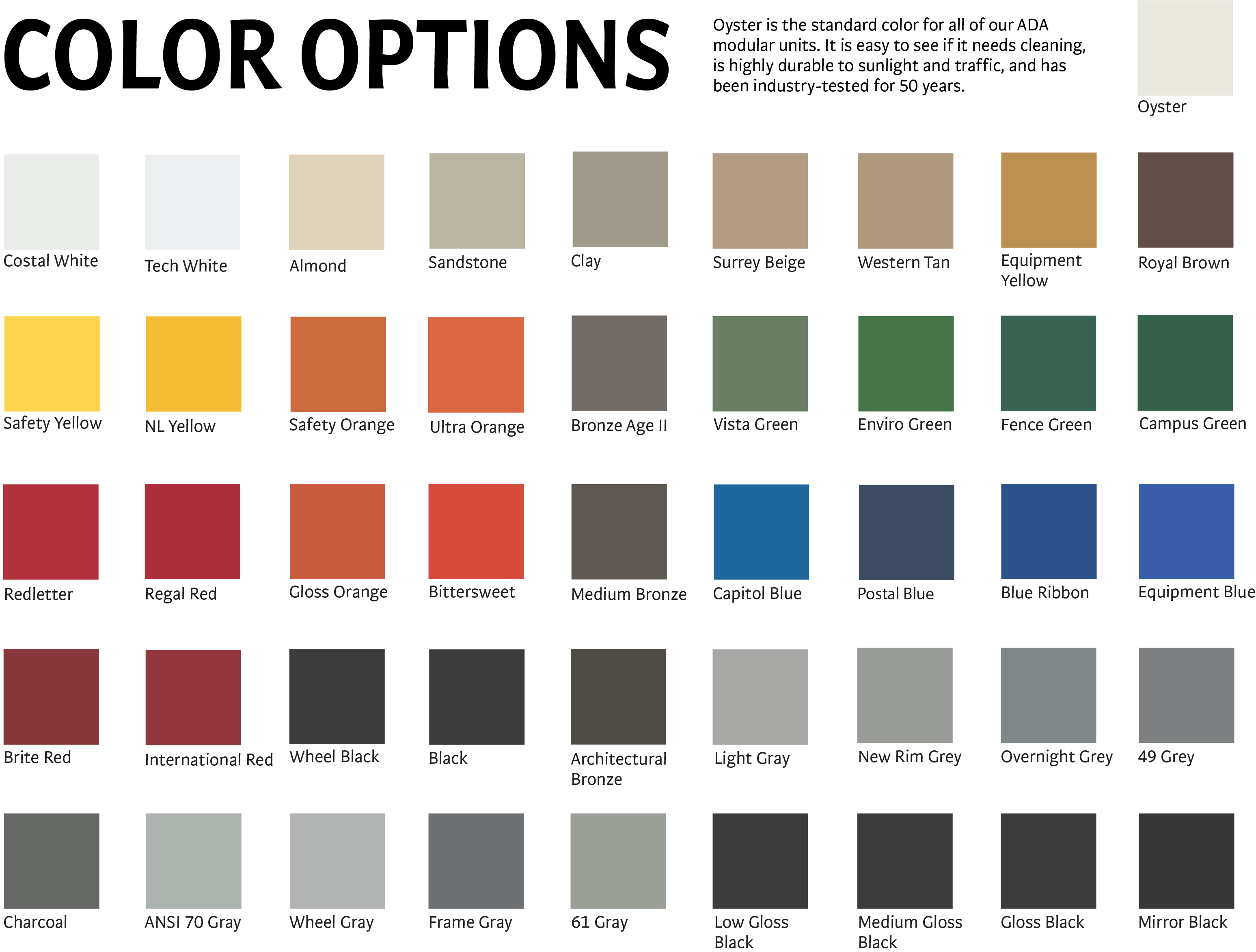 Customization Area Dimensions
Here are maps of your customization space. (Click to enlarge)

Additional Customization Options
Along with all of our free aesthetic customization options, we also offer some additional functionality add-ons for a low price.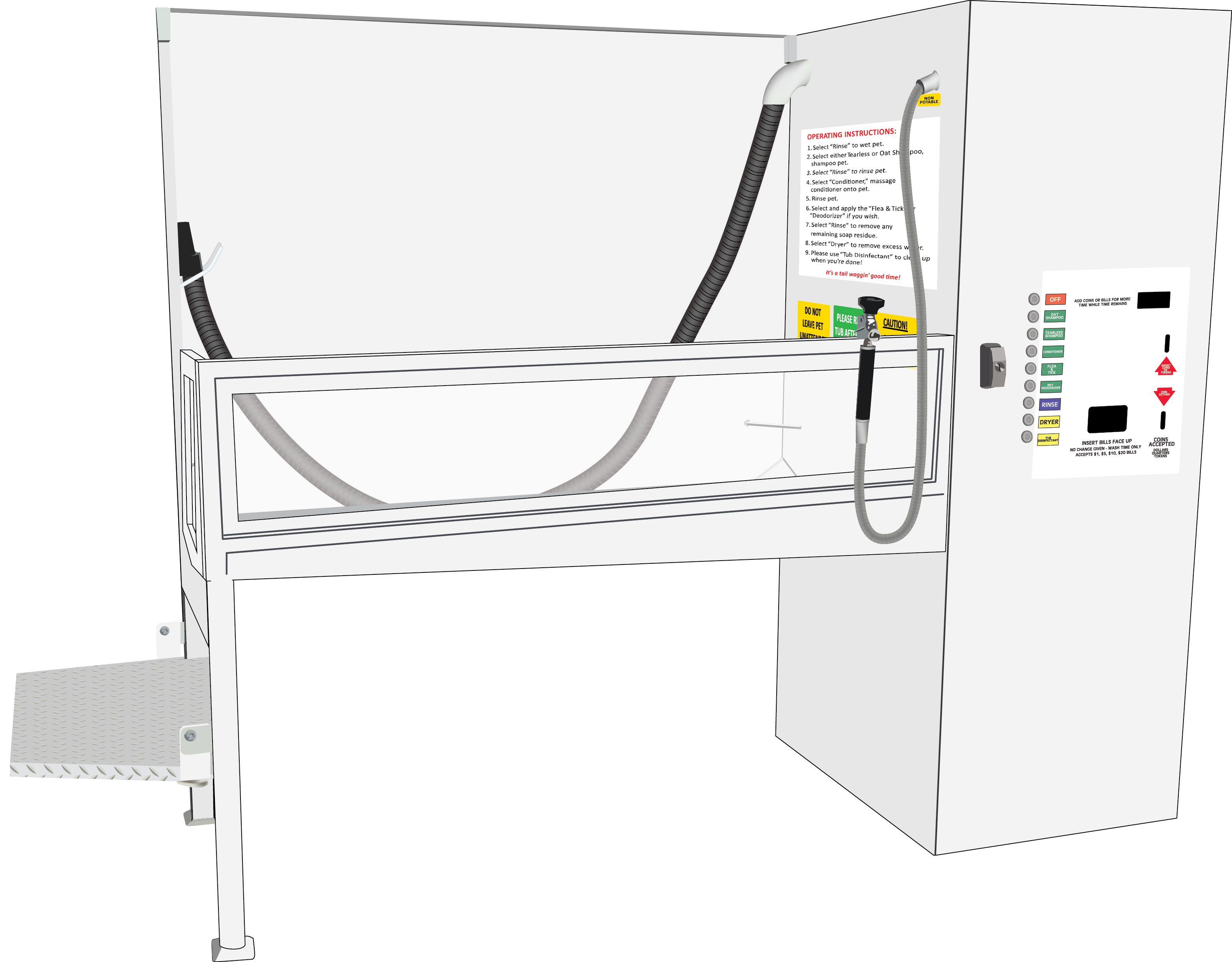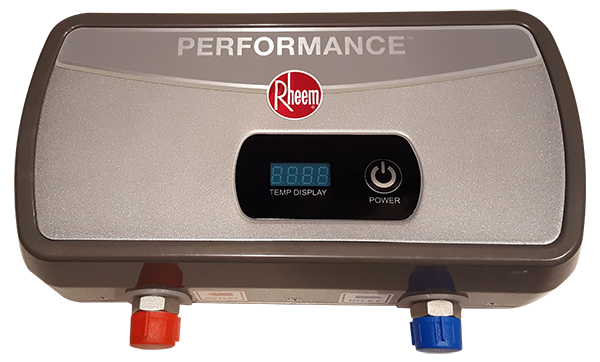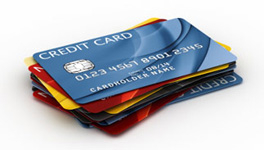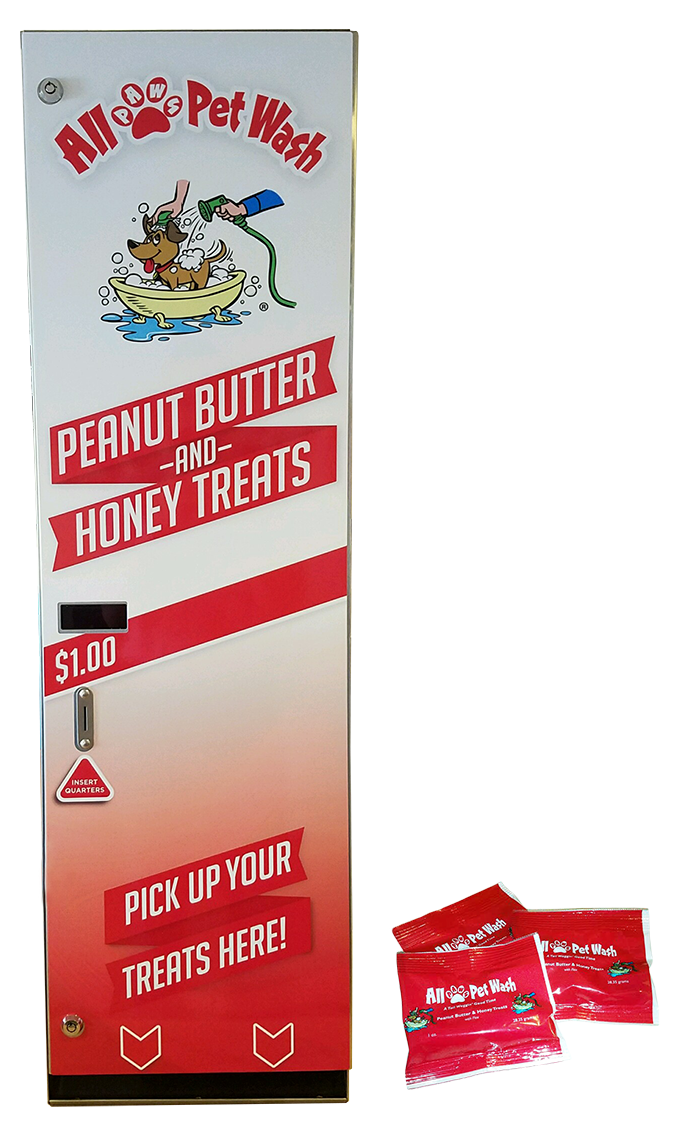 Vending Machine with Treats

Credit Card Swiper Options
We prefer working with either CryptoPay or USA Technologies to fulfill your credit card needs.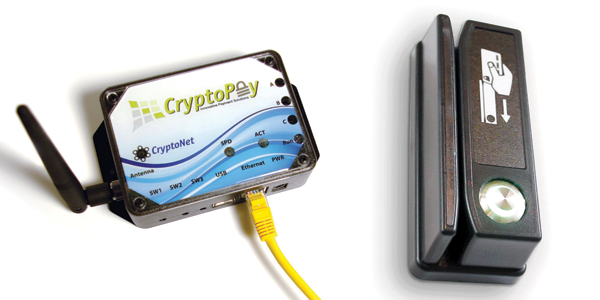 The CryptoPay swiper and coordinator allow customers to swipe credit cards as long as you have an internet connection on site. The coordinator can be located within 50' of your pet wash (the closer, the better) and the swiper and  coordinator interact wirelessly.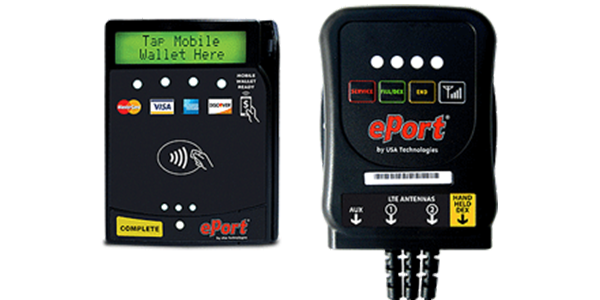 The USA Tech solution works best for owners who do not have an active internet connection on site. This option WILL require a monthly fee to operate.
*If you would like to implement another credit card option, additional installation charges may apply.