Do you own a car wash or convenience store that could benefit from the addition of a self-serve pet wash business?
If so, our TUB - Revenue would be a perfect addition to your business. The TUB - Revenue comes complete with a coin and bill acceptor built right in, making it available to customers 24/7 to use at their convenience.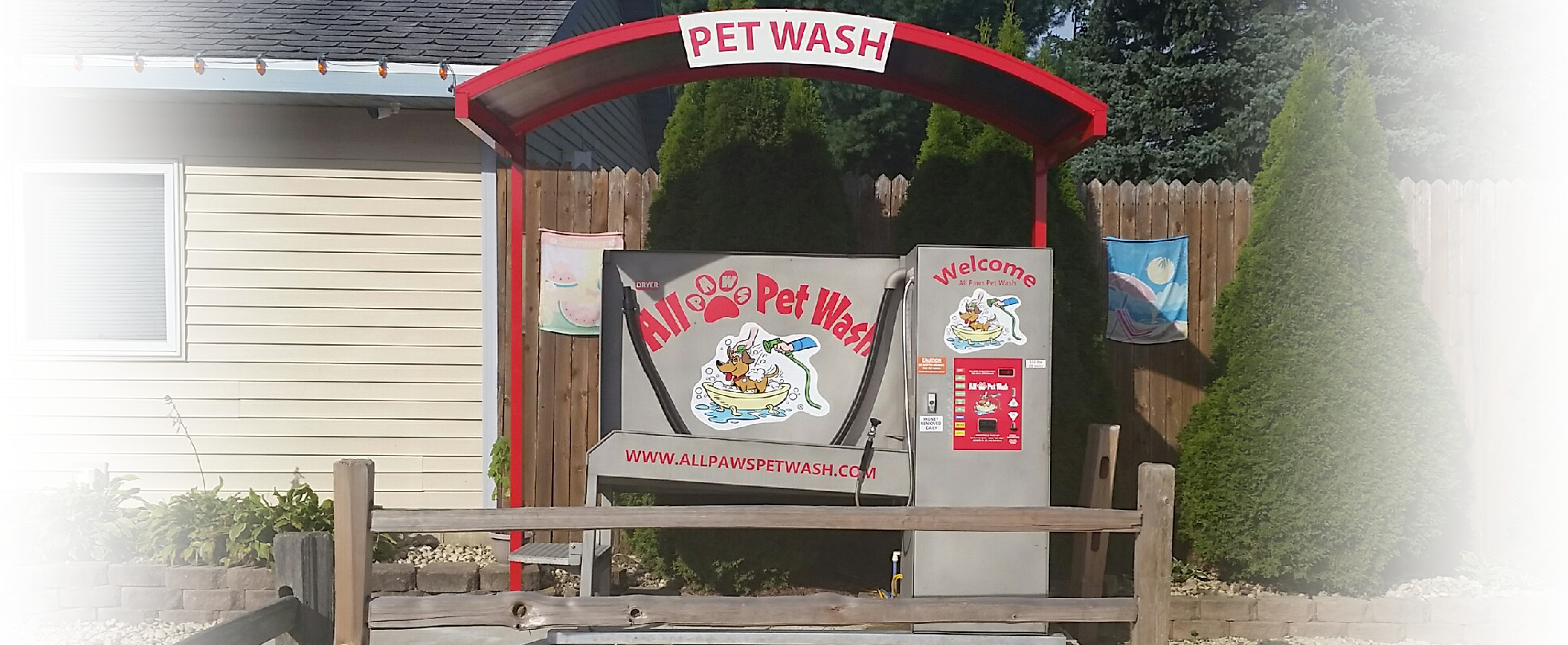 9 Button Operation System
Our TUB - Revenue models all come standard with our 9 button operation system. These systems feature top of the line piezo buttons, a Dixmor timer, and are ADA compliant. Systems can be fitted with credit card readers and coin/bill acceptors.
Every model we offer is fully customizable. Work closely with our team of designers to make your pet wash uniquely yours. Choose from over 50 colors to perfectly compliment your brand. Customization is always included in the cost of your unit.
6 Unique Soaps
The TUB - Revenue comes with a start-up kit containing one gallon each of our six soaps. These soaps include: Oat Shampoo, Tearless Shampoo, Conditioner, Flea & Tick Remover, Pet Deodorizer and Tub Disinfectant. Purchase refills at our sister site: PetWashSupplies.com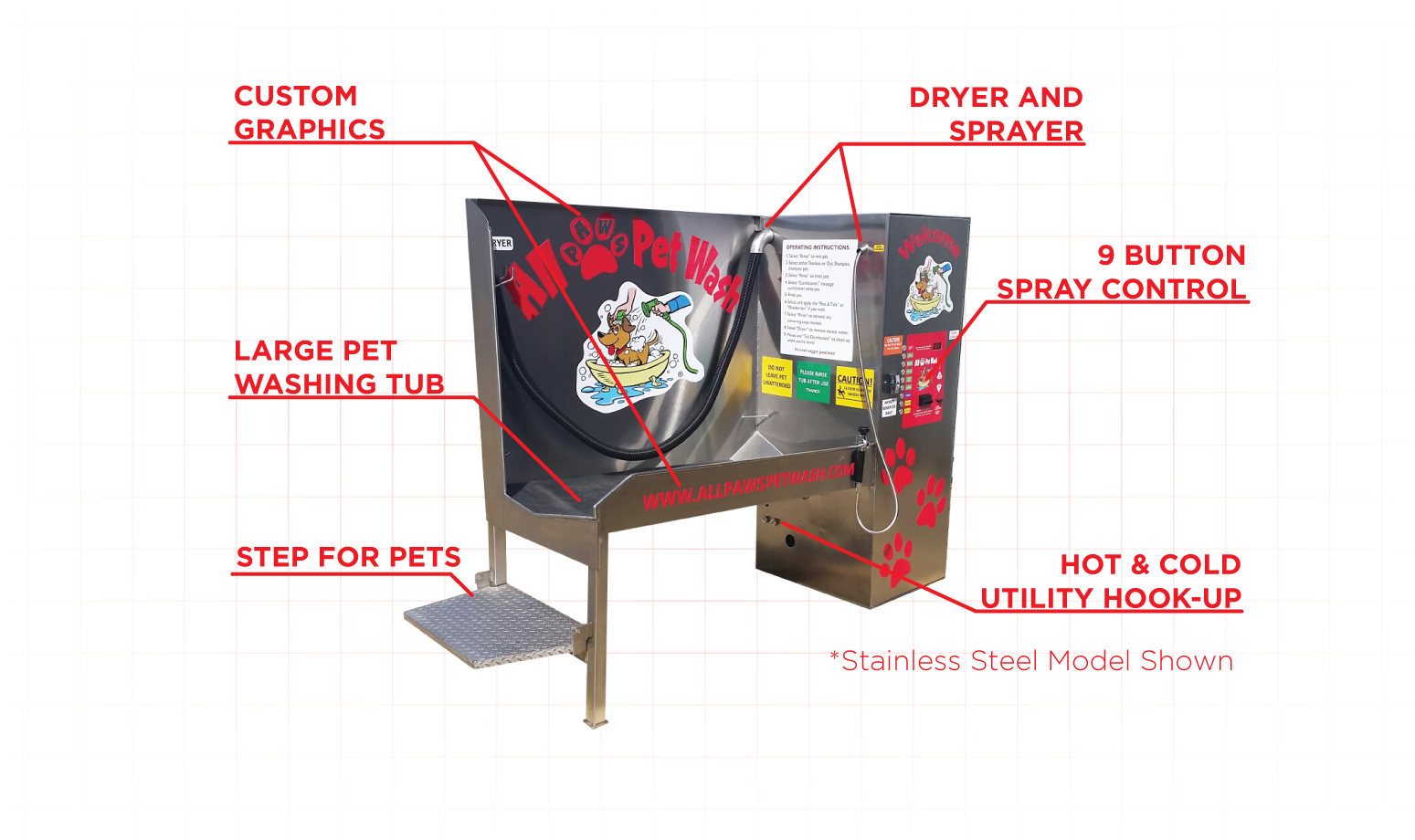 Standard Options on an TUB - Revenue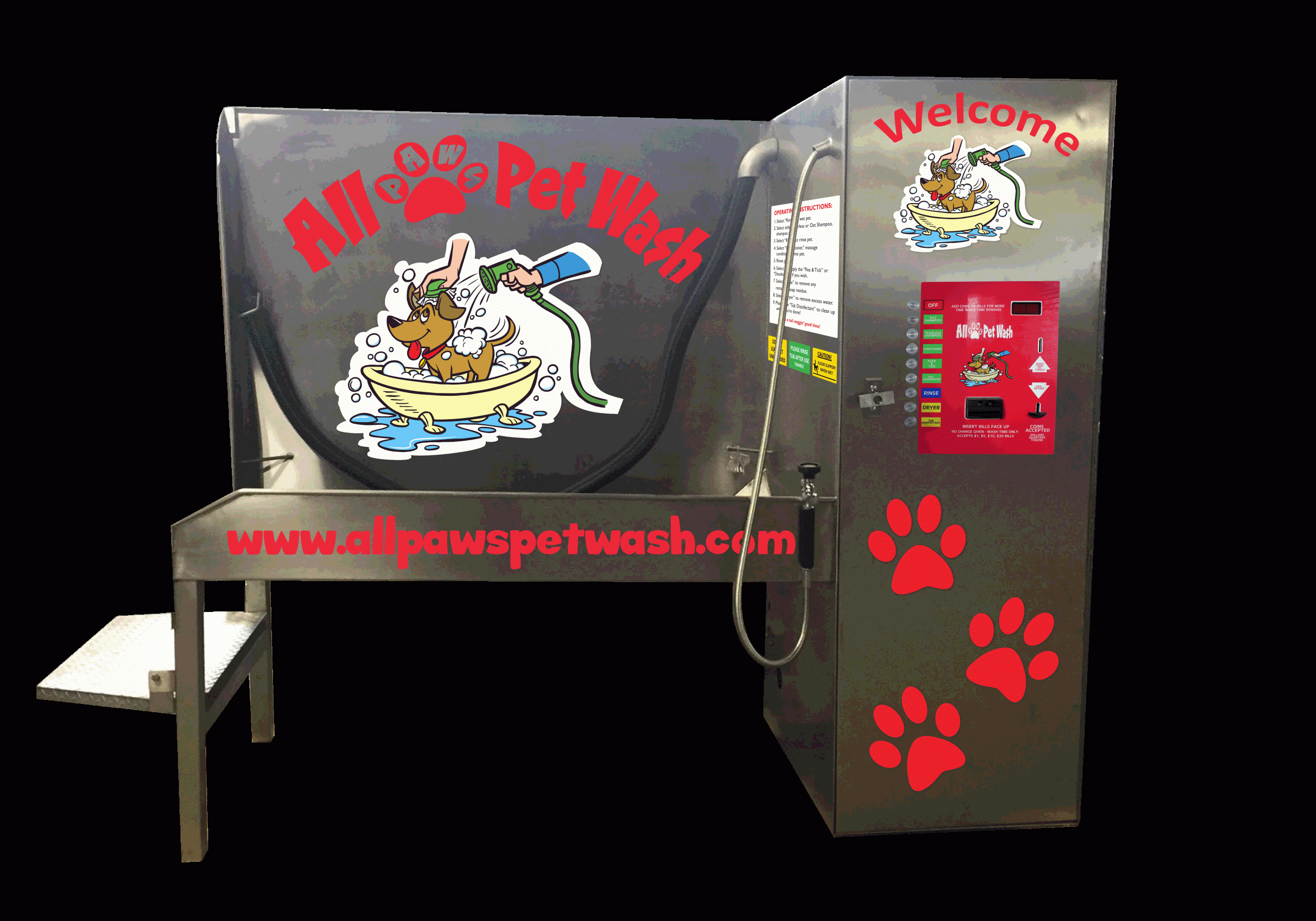 Also Available in Stainless Steel!
Full List of Features
• Large Pet Tub
• Coin & Bill Acceptor
• Dixmor Timer
• Push Button System – ADA Compliance
• Wash Tub [Including All Paws Pet Wash Plumbing]
• Fur Dryer for Wash Tub
• Informational Signage
• All Paws Pet Wash GFI Electrical Outlets
• All Paws Hair Straining System
• Soap Start Up Kit – 1 gallon of each soap
• Treats – 1 box of 100 treats
• Dimensions of unit:
-Width: 81" / 95" with step
-Height: 70"
-Tub Depth: 27"
-Weight: 600 lbs (Depending on Options)
Where would I install one of these?
• Car Wash
• Campground/RV park
• Convenient store/gas station
• Pet Store
• Dog Park
• Kennel
• Pet-Friendly Hotel
• Veterinarian Office or Hospital
• Beach
Tradeshow specials including discounted units, discounted freight, free soaps and marketing materials available.
Call us or view our upcoming show dates!