Have you noticed cars driving around with family member decals in the back window? They are usually white outlines of parents, kids and, inevitably, pets. You've probably even seen a few where the pets outnumber the humans in the family, and that should be no surprise given the increased importance owners place on their four-legged family members. The phrase "in the doghouse" no longer intimates a place of punishment; in most homes, the dogs live under the same roof as their owners and are seen as another valued member of the family. Just like in the stickers.
Americans are spending a record amount of money on pets and associated costs. This year, the pet industry will total almost $100 billion. The largest portion of that pie goes to pet food, as table scraps or generic dry food fall out of fashion. Now, families look for healthy or organic options for their furry friends.
Another large portion of spending on family pets goes towards pet services, including pet sitting, grooming and training. In fact, these types of services grew by over six percent last year, the largest increase of any portion of pet-related spending. Anyone who owns or has owned a pet knows how important those services are to keeping your pet happy, clean and healthy. Ever had a dog run through the mud on the way to visit relatives or get into the kids' finger paint on the way out the door? A quick and straightforward coin operated dog wash station can be a life saver for a family on the go.
There are different types of pet washes, including full service spa-like groomers who will give your dog a pet report card after Spot's visit. There are many overhead costs associated with this service. There are groomers who operate out of their homes or who pair their grooming with a pet walking business. Growing in popularity thanks to their affordability and low overhead costs are self-serve dog washing stations that can be found on their own or adjacent to an already existing business.
This six percent growth in the pet services business spells opportunity for those thinking about starting their own business. Entrepreneurs see the pet grooming business as a developing industry with potential for profits and personal fulfillment, but where to start? Here are some tips for starting your own pet washing business.
Questions? Contact Us Call Now: 877-880-6056 Request a Quote Today!
Benefits of Buying a Self-Serve Dog Wash for Your Business Setup
When you're weighing what kind of station will be best for your business goals, you're probably wondering what benefits a self-serve wash station offers. Here's why you should choose this kind of station when you're figuring out how to start a self-serve pet wash business:
Year-round use: Businesses that serve pets are always in demand, and pets need washing all year long. With a self-serve dog wash, you and your clients don't need to worry about the weather or the temperature when it's time for a wash. With a temperature-controlled unit, you can keep your pet wash business open and in operation all year long.
Flexibility: When you have a self-serve station, it offers you the ultimate flexibility in terms of use, location and more. You can set up the station anywhere, from your front yard to the parking lot or interior of your business. It offers you the ability to turn on free vending or coin-operated vending as well as adjust the price and operation times to fit any market.
Convenience and privacy: Coming to your self-serve dog wash will be both more convenient and more affordable for your clients. They can stop by whenever they want and whenever they have time, and they'll enjoy privacy and comfort while they clean their pups.
Included equipment: A self-serve wash station is more than an enclosed space — it's a fully functional setup that puts everything you need right at your fingertips. Instead of buying washing equipment separately, you can enjoy the ease, convenience and cost-efficiency of investing in everything at once.
Have the Right Attitude for Staring a Pet Wash Business
Of course, you should like pets, but you should like people, too! Even self-serve pet wash owners need to be able to interact with customers, sometimes disgruntled ones, and they need to be able to interact and work with other business owners and community members.
Also, some days are going to be slow or filled with conflict and surprises, so entrepreneurs looking to get into the pet washing business need to be optimistic and have a long-term view of success. Simply put, before putting any time or money into a business, you'll need to be honest with yourself about whether or not you have what it takes.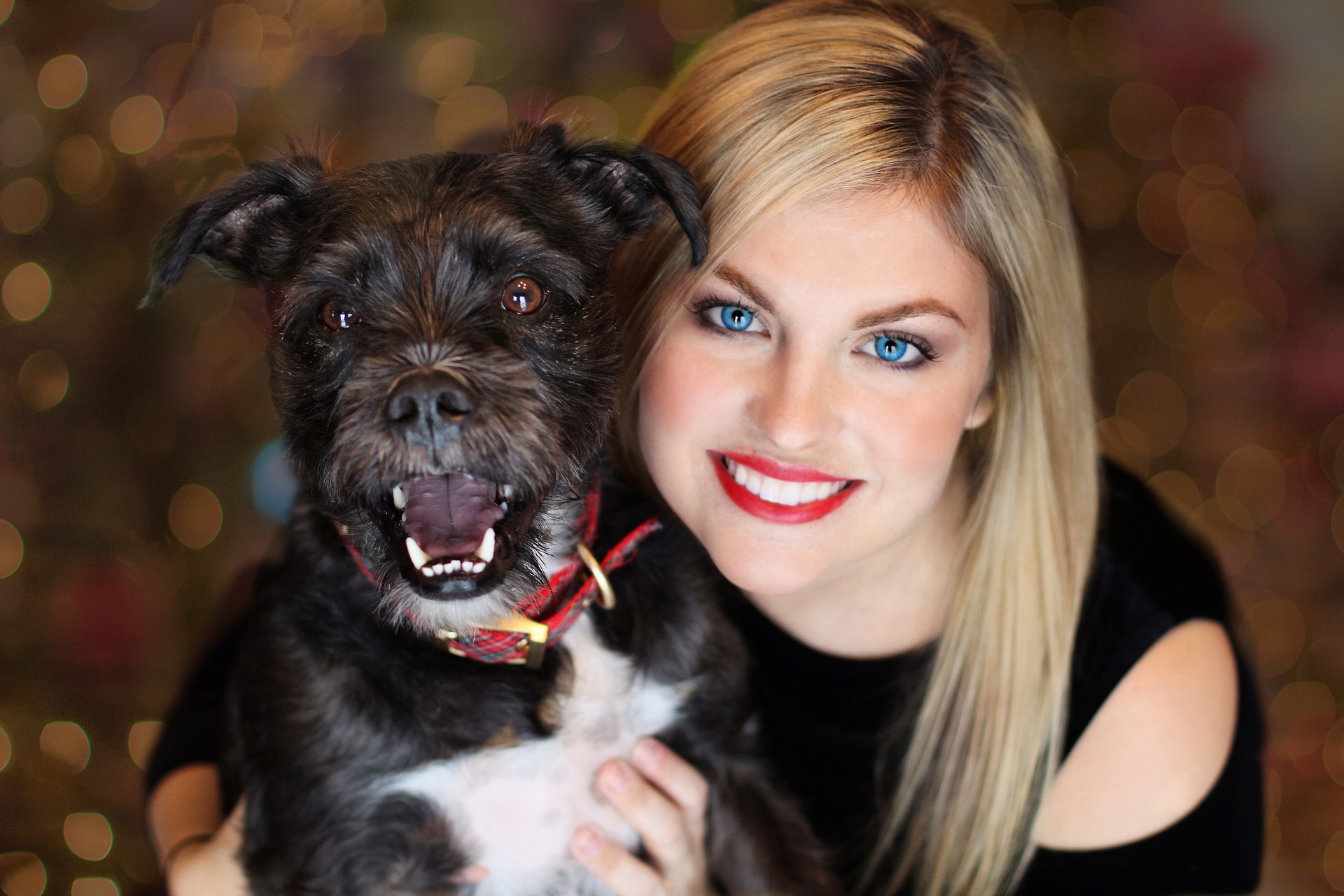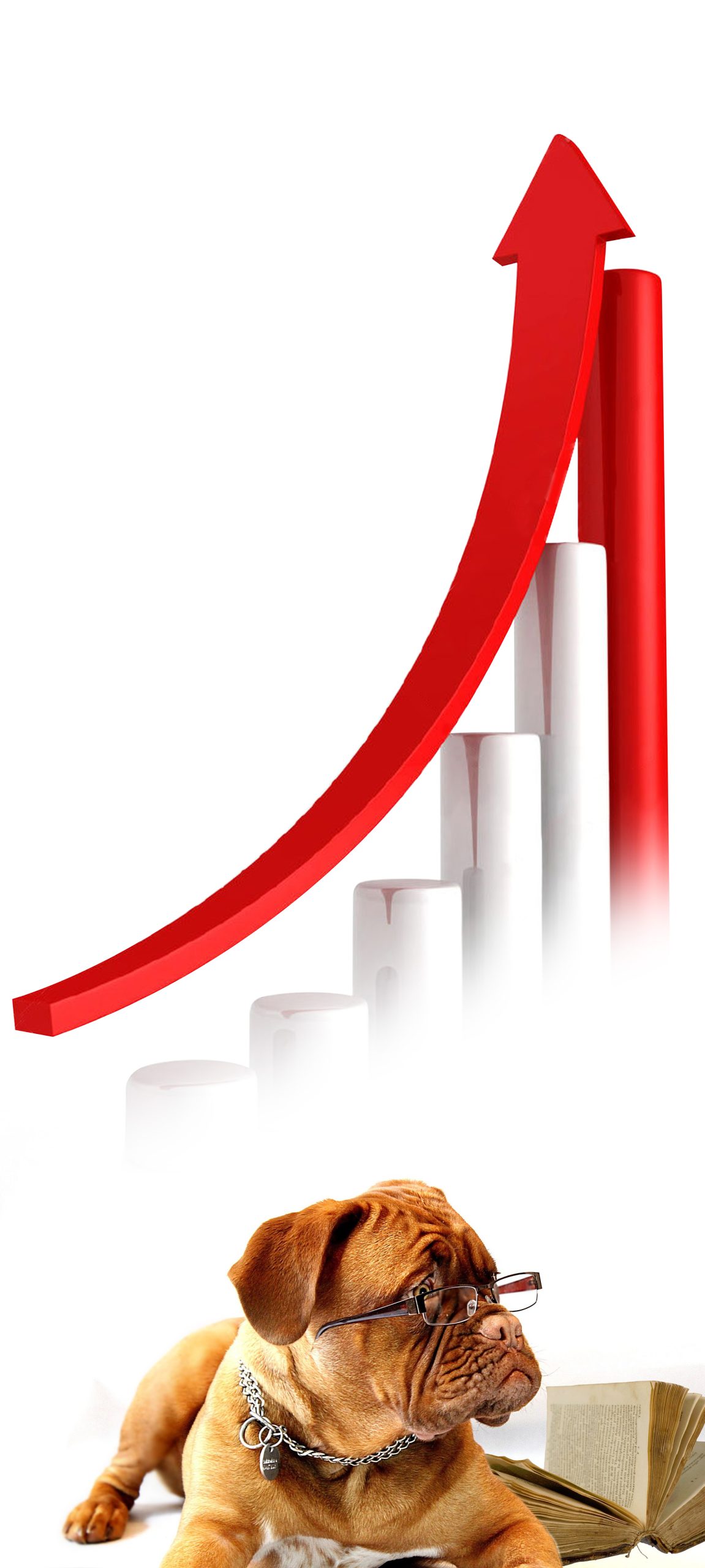 Before You Open Your Dog Wash Business
As you learn about the needs in your area, you'll be able to set the scope of your business. Do you want to set up coin-operated dog wash equipment or a grooming spa? Is there a kennel in your area that could expand and diversify into a dog wash? What about a dog wash and car wash combo? Do you live near a popular dog park or famously dog-friendly area? There are a variety of potential setups that require different machinery and staff expertise.
Writing a business plan will help you determine the need in your community, the potential opportunities and the threats for your business as well as your strengths and weaknesses. Don't get overwhelmed, business plans can be only a page or two, but they should be specific. Think of this as a roadmap you will refer back to throughout the first years in operation.
Part of this preliminary process is to find the right location for your business. Ideally, it will be in a high traffic, visible area, which will mean higher rent but probably also better returns. You may be opening within another business, like a car wash, so search for successful partners in desirable areas. Later in the process, you'll probably work with a real estate agent, but more on that later.
Research the best time to open a business in your community. For example, opening your pet washing business in January, when customers may get snowed in or be less likely to travel, would not be as successful as opening the wash in March or April, when customers are thinking of spring cleaning and the temperatures begin climbing.
Now is the time to determine how much capital you will need, including the costs for: your coin operated machines (this one from All Paws runs at about $15,900); rent; building updates; supplies; accessories and more. Your local bank may have special loan rates available for entrepreneurs and small business owners if you are borrowing to start your pet washing company. All Paws has some suggestions for financing options.
The Small Business Association offers some additional advice on how you can make your business plan stand out, for example:
"Creating a niche for your business is essential to success. Often, business owners can identify a niche based on their own market knowledge, but it can also be helpful to conduct a market survey with potential customers to uncover untapped needs. During your research process, identify the following:  

Which areas your competitors are already well-established
Which areas are being ignored by your competitors
Potential opportunities for your business"
A major benefit to writing a business plan is that you can avoid scope creep. This can happen when you start with a single idea – like a coin-operated dog wash – but before you accomplish this, you end up building a car wash, pet wash vending station, a store that sells car and pet accessories and a small café with drinks and food. Losing focus on your original idea and taking on too much responsibility with too many different target audiences and costs early on is a common mistake many new entrepreneurs make. Keep it simple!
Buying the Right Dog Wash Station
If you are setting up a coin operated dog wash station, like the pet wash vending stations provided by All Paws Pet Wash, you only need a very small footprint for your business. If you are going to operate your pet washing business in an already existing building, inspect the water and drainage system to make sure the plumbing can handle your special needs.
If you decide to take the route of buying a self-serve pet wash machine, make sure that you invest in high quality dog washing equipment. You don't want to spend money on repairs or replacements; self-serve dog wash equipment should be made to last using high quality materials that can stand the wear and tear of regular use. All Paws Pet Wash systems are made with lasting durability and comfort in mind. They're designed to be user-friendly and crafted with exceptional quality that surpasses all others. The process is pretty straightforward. Our self-serve pet wash frames are all welded construction, made of extruded aluminum. The exposed aluminum is then powder coated using an exterior grade premium powder, colored to your liking.
Remember that the business you've created is one of convenience. Sure, your customers could just wash their pets in the tub at home, but then they'd have to throw a load of towels in their washer, clean out the hair from the tub, wipe off the bathroom floor and stock the house with pet cleaning products. Picking the right coin-operated dog wash equipment can be a great way to allow pet owners to still have fresh smelling pets without the cleanup and hassle of doing it at home, but a complicated, hard-to-use or often malfunctioning machine will turn away clients quickly.
Deciding on the right number of pet wash vending stations to start your business is another important decision. Multiple pet wash vending stations are necessary to serve your clients, but how many? Know the sweet spot of how many stations will give you enough to earn a profit, but not so many that it becomes unmanageable.
Depending on your dog washing machine or method of choice, you'll need to hone in on the right price for your services. Calculate your budget to see what cost per wash will help you meet your operating expenses and make a profit. Based on your review of the competition and other pet prices in your area, you will also set pricing for various services.
The dog washing equipment you'll need includes not only the stations, but also the supplemental materials. What makes sense for your space? Probably dog and cat treats, brushes, dental products, pet toys and other accessories. The signage for your store is also critically important, as are brochures, business cards and other print collateral.
That kind of retail stock is the "fun stuff." You'll also need to think about a cash register or iPad pay station, paper receipts, store signage, bookkeeping software and more. If you go with coin-operated dog wash stations, you'll need to think about coin counting supplies and bank envelopes.
Going beyond the dog washing machine to complete your professional and welcoming space and attract even more clients can add dollars to your bottom line by encouraging additional purchases.

What Self-Serve Wash Stations Offer When Starting a Pet Wash Business
Wondering what comes with a self-serve pet wash station? One of the best parts of self-serve washes is the fact they come with their own equipment — and when you choose a station from All Paws Pet Wash, everything you need is included. Here are all the features you'll get with our wash station:
Temperature controls: Comfort is never a question with a self-serve dog wash station. Both dogs and owners can enjoy a spa-like experience with the heated water and the temperature-controlled interior of an All Paws Pet Wash setup.
Shampoo varieties: When you start your pet wash business with All Paws Pet Wash, our stations come complete with five shampoo varieties and a disinfectant for the tub.
Vacuum and dryer: Your clients will love the easy breeziness of washing and drying their dogs with the built-in vacuum and dryer options.
Vending machine: For dogs that need a little more motivation, our self-serve station comes with a treat vending machine.
Oversized basin: Our large, sloped tub offers easy cleaning, ample space for large dogs or multiple pets, and a two-inch drain for constant flow and filtering.
Finding the Right Advisers
Another up-front cost of starting a pet washing company is the hired professionals who will help guide you and save you from making common mistakes.
An attorney will help you incorporate your company or draft the contract if you are partnering with an already-existing business. Registering your business name with your state government and getting a tax ID number are critically important. Your lawyer will help you trademark your name, obtain the correct licenses, help you evaluate liability insurance and make you aware of any state or federal regulations you'll need to follow. Before any of that, though, it is a good idea to make sure the website URL for your business name isn't already taken.
An accountant will make sure you are claiming all possible deductions and may ultimately save you money. Those businesses with coin operated dog wash stations will be dealing a lot with cash. Accountants can give you advice about how to best set up your book keeping and cash management systems so they align with best practices and fraud prevention.
Another professional to consider adding to your team is a real estate agent. Even if you've scouted the neighborhood, a real estate agent can help you evaluate the right space for your special needs. Can the landlord add extra plumbing and water access? What about a floor drain, doggie door or no-slip flooring? Is the property you've driven by zoned for your type of business? The real estate agent can act as a go-between and negotiate on your behalf to get the best price and accommodations.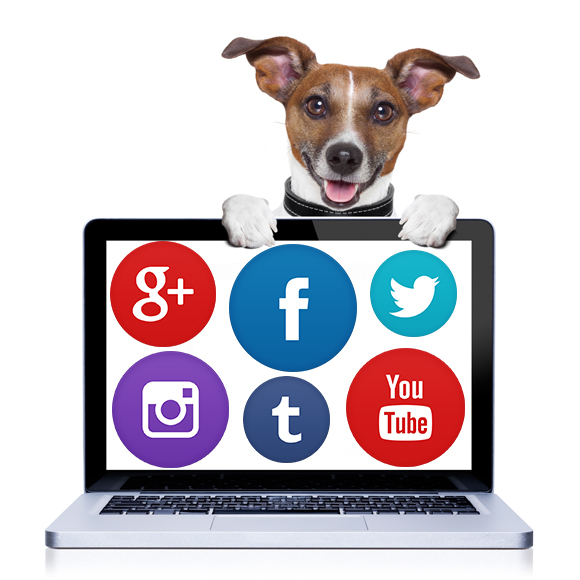 Expanding Your Pet Wash Business
Once you've spent the upfront costs of renting or buying your space, setting up your dog washing stations and stocking your retail shelves, it is time to turn your attention to building your customer base. Now that you've opened your business, you'll need to focus on expanding your client base.
Who are your customers? Dog owners within a 10 mile radius? Try to refine your target audience even further, especially in the beginning. Do women usually come in or men? Mostly mothers or teenage daughters? Focusing on your target customers – with as specific demographics as possible – will help you determine which avenues you can use to best promote your business. If most of your customers are young families, for example, try advertising in the local parenting magazine. If most of your clients are moms, seek out the recommendation of a local mommy blogger.
Word-of-mouth is a fantastic way to grow your customer base, so make sure every client leaves happy. Beyond your first customers, come up with a manageable list of community leaders, other business owners and target clients to contact with a special opening offer. Converting one opinion leader to a loyal client can bring in months of word-of-mouth business.
Set up a professional online presence, including a website, Facebook and Twitter accounts. Photo-friendly pets are great content for an Instagram account. With this business, before and after photos could get a lot of "likes" on social media. Sound like unnecessary work? These channels allow you to interact directly with your customers, unlike newspaper or TV ads. A few poorly written website pages with grammatical errors, a rookie mistake with feedback from a client on Facebook or a missed opportunity for online business growth are avoidable. Hire a professional at a freelance rate to help with these efforts, at least until you get the hang of it.
Having an online presence will help you show up when a new customer is looking for your services. Choose clear, inviting photos to post on your page, ask customers to go online and write recommendations, and take photos on your smartphone of the adorable pets that come through your doors.
Once you've set up a strong foundation, it's time to watch your business thrive. Whether you go with pet wash vending stations, self-serve dog washing equipment or a pet spa set up, following these steps will put you on the road to success.
With over 80 million dogs in homes across America, there is clearly a need for support services to help families care for their four-legged loved ones. Call All Paws Pet Wash at 877-880-6056 to talk about how you can start your new pet wash business today.