Do you have a business or facility that could benefit from having access to a free-amenity pet wash station?
If so, our TUB - Amenity model would make a great addition to your facility. The TUB - Amenity is set up to make it the perfect amenity to apartment communities, campgrounds, private communities and the like. Option C is a free-amenity unit, made accessible only to those who have allowance to use it, as determined by the property owner or manager.
Questions? Contact Us Call Now: 877-880-6056 Request a Quote Today!


3 Button Operation System
Our TUB - Amenity models all come standard with our 3 button operation system. These systems feature top of the line piezo buttons and are ADA compliant. Three buttons on the unit are Off, Rinse, and Dryer. Patrons use their own soap or use the Ready-to-Use soap provided by the property owner or manager.
Every model we offer is fully customizable. Work closely with our team of designers to make your pet wash uniquely yours. Choose from over 50 colors to perfectly compliment your brand. Customization is always included in the cost of your unit.
Large Pet Washing Tub
Just like the TUB - Revenue, the Amenity boasts a sizable tub for washing even the largest of pets. The tub measures 56 inches wide and 27 inches deep and is angled slightly to allow gravity to do all the draining. Our tubs also feature leash anchors on either side to make sure your pet stays in the tub during bath time.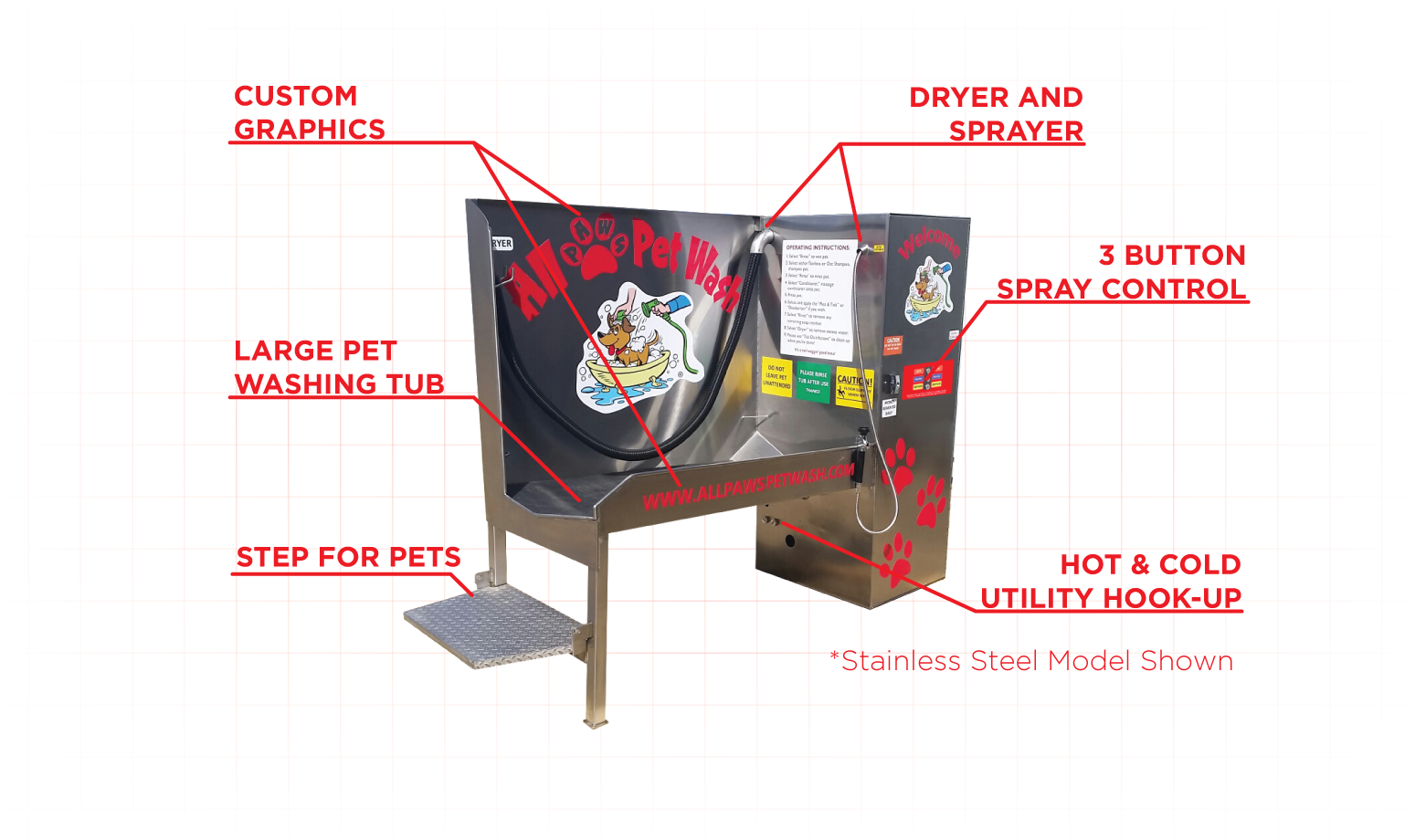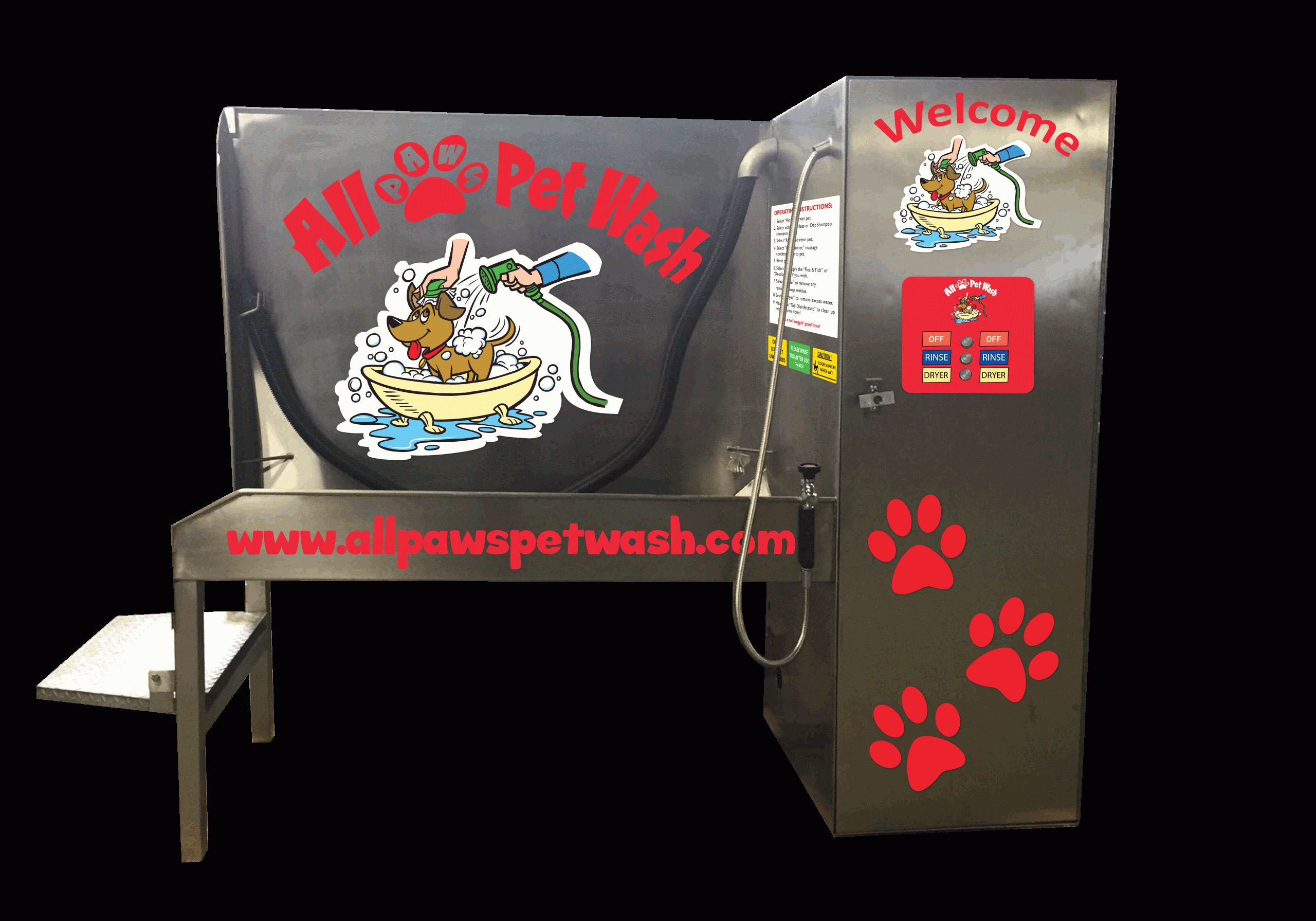 Also Available in Stainless Steel!
Full List of Features
• 3 Button System – on/off, rinse, dryer.
• Large Pet Tub
• Maintenance Cabinet [Including All Paws Pet Wash Plumbing]
• Fur Dryer for Wash Tub
• Informational Signage
• All Paws Hair Straining System
• Treats – 1 box of 100 treats
• Dimensions of unit:
-Width: 81" / 95" with step
-Height: 70"
-Tub Depth: 27"
-Weight: 600 lbs (Depending on Options)
Where would I install one of these?
• Apartment Complex
• Campground/RV park
• Dog Park
• Kennel
• Pet-Friendly Hotel
• Veterinarian Office or Hospital
Tradeshow specials including discounted units, discounted freight, free soaps and marketing materials available.
Call us or view our upcoming show dates!