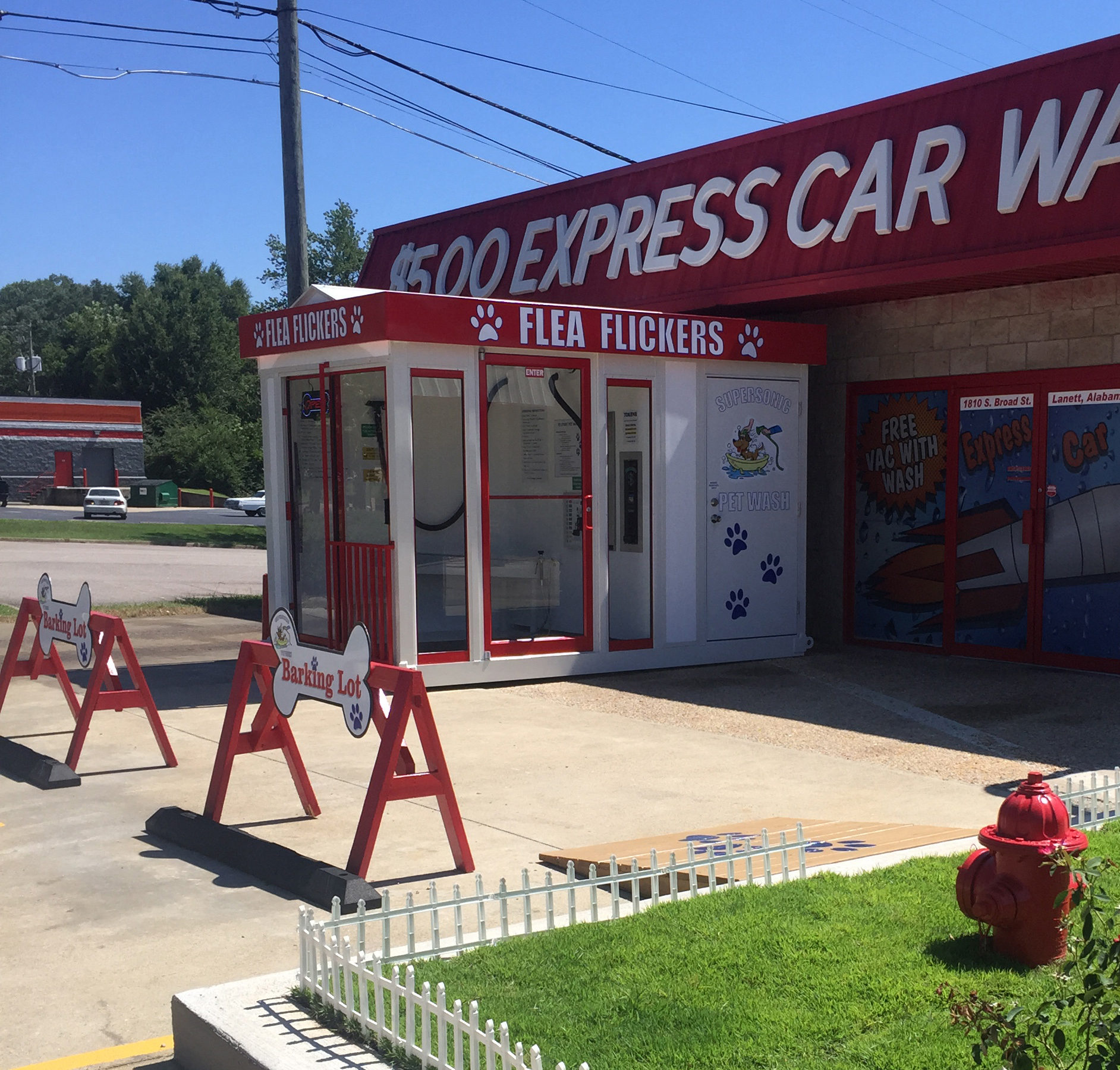 "I decided to purchase an All Paws Pet Wash unit because I wanted to help bring in more business to my car wash. I purchased the ADA 813, a single unit with the right side cabinet which nestles perfectly in our 'Barking Lot'. It's been up and running since July 2015 and business has been great. We've seen a 10% increase in customers.
"I worked with the graphic design team to have my pet wash custom designed. Now it fits our business. After finalizing our order, we received our pet wash in less than 2 weeks!
"The advertising I do for my business is through radio and newspaper. Our local news paper had a 'new business opening' promotion, so our pet wash received a free article with pictures in the paper at no cost. Bonus for us! It's definitely helped get the word out about the pet wash. Most people had never even heard of such a thing as a pet wash. We also work with the local humane shelter and once a month they hold a pet adoption event at Flea Flickers. Helps them find homes for dogs and helps promote our business at the same time. Win-Win.
"On a scale of one to ten, with one being difficult and ten being very easy, the maintenance of the unit is a definite 10 and so was the experience with All Paws Pet Wash from the first phone call to the time I received my pet wash."
Supersonic Car Wash & Flea Flickers Pet Wash
1810 South Broad Street
Lanett, AL 36863