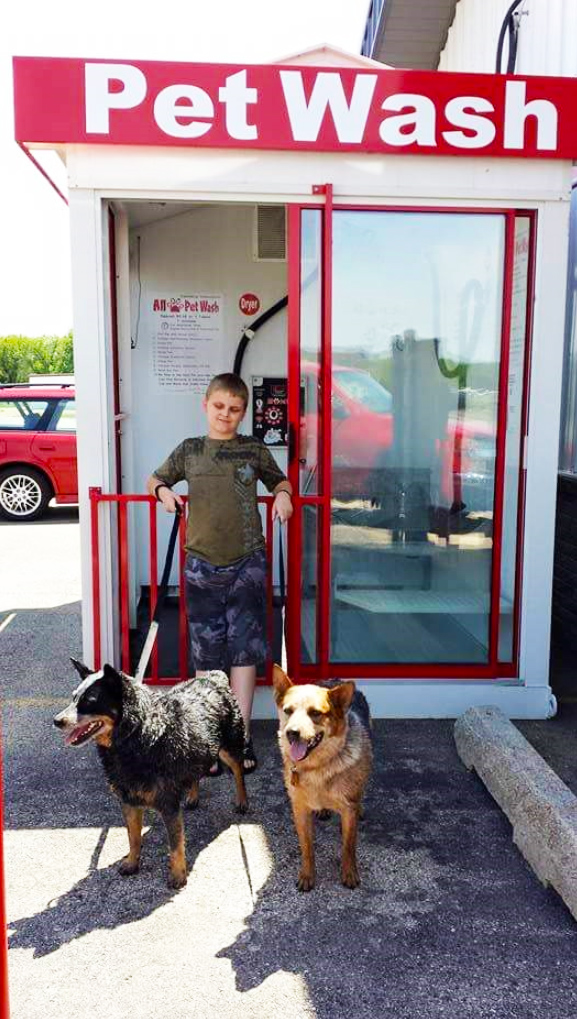 I first saw All Paws Pet Wash in a car wash magazine and was really interested in adding it to my car wash. After finding out more about the pet wash business I decided to purchase the ADA 813 unit. I opened my pet wash for business in 2010.
Before getting a pet wash I was already an owner of a car wash, tire center, laundromat, and rental properties, all of which the pet wash work well with! My promotion comes from partnering with the nearby dog park – Wiggly Field and I added my information to Google's database and Yelp. Other than these two things, I haven't needed to try to get customers in. The pet wash sells itself!
The pet wash is great because it is easy to clean and is cleaned daily. My pet wash first started with the standard bill and coin acceptor. However, in 2014 I decided to add the credit card machine and my sales increased significantly! I should have done it sooner. I decided to go with the All Paws Pet Wash design for my pet wash because of its already established brand recognition throughout the nation. Although, I had the option to change it if I wanted to.
My experience with All Paws was great! They went out of their way to help me and they custom made signs to advertise my pet wash. After my order was finalized it only took about 6-8 weeks to have my pet wash built and installed!
Nancy's Sparkle Wash
1007 West Pines Rd.
Oregon, IL 61061