As the owner of an oil and lube shop, you probably notice that pets are a huge part of families and routines. When your customers drop their cars off for maintenance services, it's common to see four-legged friends along for the ride. Whether you have your own pet or not, there's no denying that adding a pet wash station to your business will be convenient for everyone involved.
If your customers schedule an oil change, tire rotation or inspection, odds are, the drivers will wait in your seating area with nothing to do until the job is complete. That's actually an exciting prospect, because installing your own dog wash will give you a chance to implement an all-new source of revenue. The best part is, your customers will serve themselves with provided supplies on-site!
Why Have a Dog Wash Station at an Oil and Lube Shop?
You'll have the ability to provide your customers with a memorable experience when you install a self-serve pet wash at your business. Customers visiting your oil and lube shop will appreciate the convenience of a newly added pet wash, as car service appointments take time. In an era when consumers run on tight schedules, an All Paws Pet Wash station will be a marketable feature for your location.
Additionally, installing a self-serve dog wash is an excellent way to expand your business without the need for extra employees. These stations operate with little maintenance, and your customers will use shampoos and cleaning supplies that you stock inside the bathing area. As long as you keep the station clean, you can expect existing clients and new visitors to frequent your shop.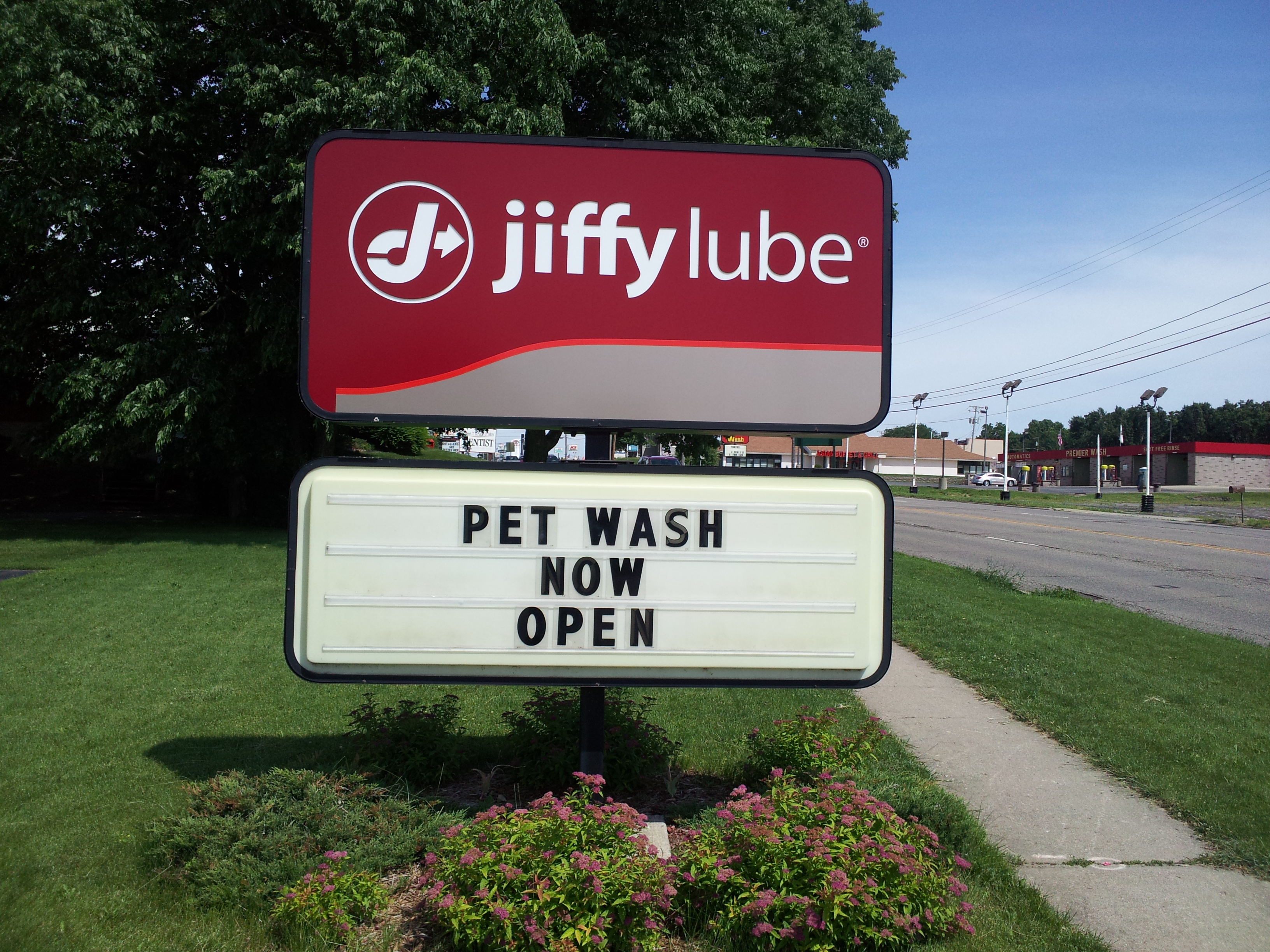 Reasons to Open a Pet Wash Station
With an All Paws Pet Wash station, you'll be in control of your oil and lube shop's operations. Most of the time, automotive businesses are not open 24/7/365, but your dog wash can be. You'll provide your customers with a way to save money on grooming expenses, avoid messes within the home and wash pets at a time that works for their schedule. The money-conscious pet owner will surely stop by your pet wash station, as units are coin-operated for long-term loyalty and the best deals.
Still on the fence about installing a pet wash at your oil and lube shop? Take advantage of this unique opportunity with the following benefits from All Paws Pet Wash:
No mess: The garage is no place for pet hair! Fortunately, All Paws Pet Wash bathing areas are stand-alone modular stations that can be placed outside of your oil and lube shop. As a result, your service area can be completely separate from your dog wash facility.
Compact station: With cars entering and exiting your shop, feel secure knowing that a pet wash station takes up little real estate. Install a pet wash bathing area that accommodates your existing layout.
Customer appeal: If your oil and lube shop is already thriving, imagine what a pet wash station can do to reel in new clients. Anyone can use your pet wash without having to schedule a service appointment, and this is a great way to gain exposure in your community.
Get a Quote From All Paws Pet Wash
All Paws Pet Wash specializes in indoor and outdoor pet wash stations. With a variety of floor plans and packages available, we invite you to request a quote for your oil and lube shop today. For more information about how a pet wash station can benefit your business, feel free to give us a call at 877-880-6056 or fill out our contact form to get started!