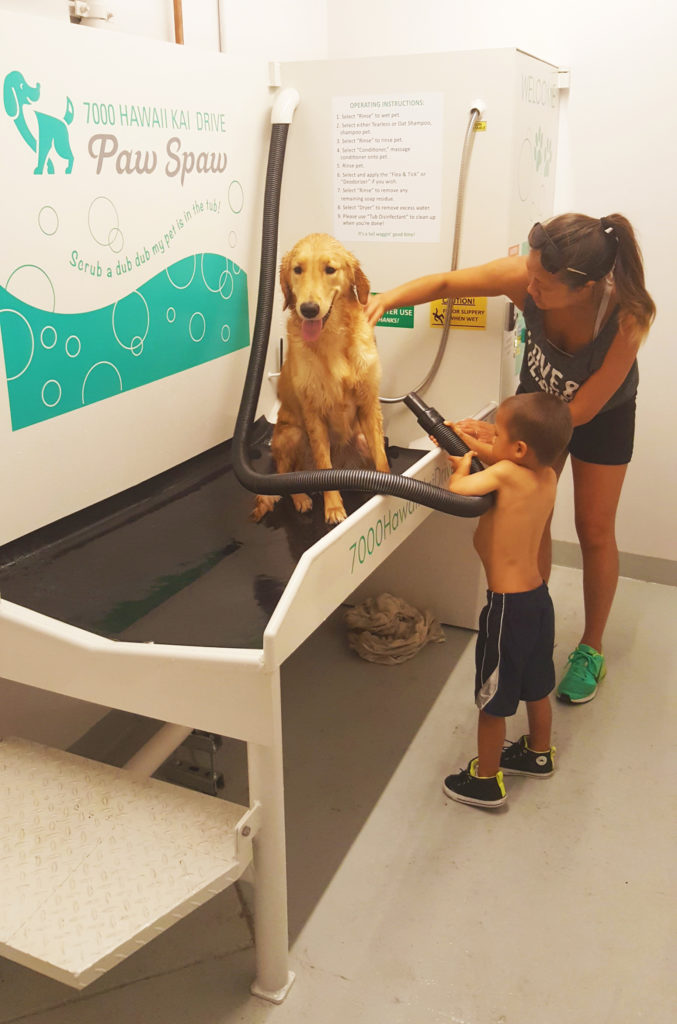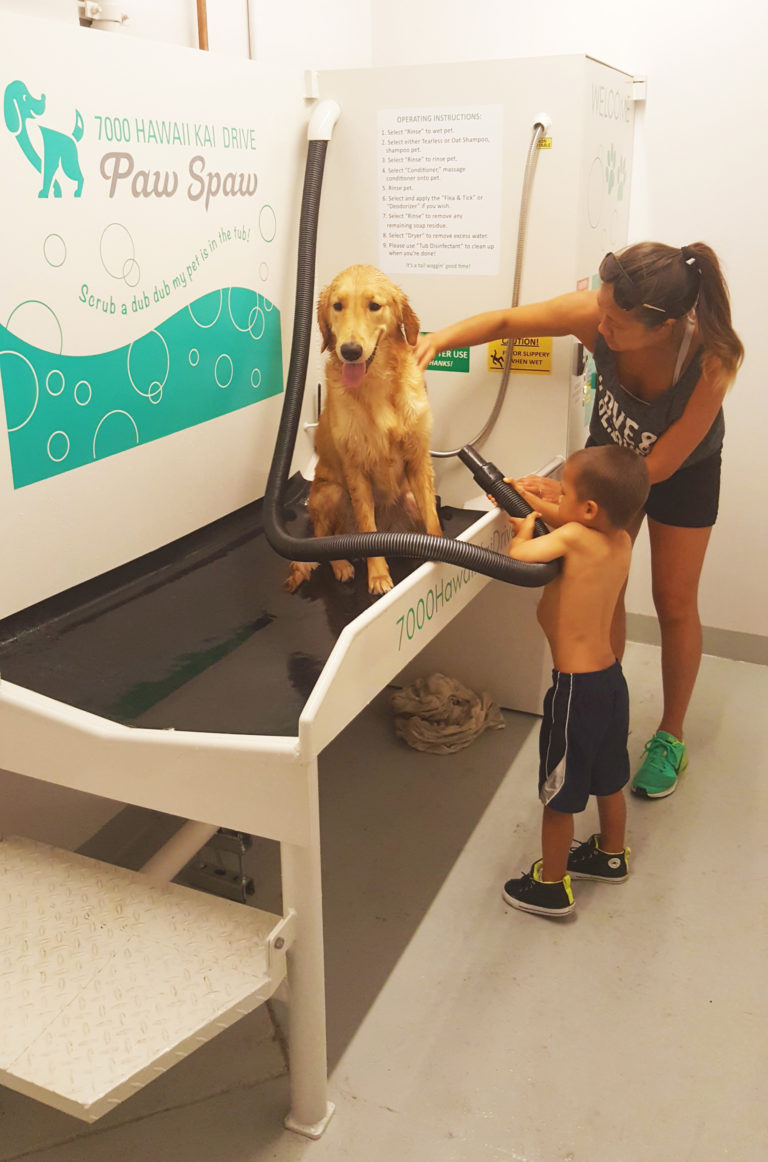 "The Paw Spa has been very helpful for our community of dog owners. Our residents now have the ability to clean their dog(s) comfortably, and they no longer have to go to a professional groomer. As a Resident Manager it is such relief. We don't have to worry about plumbing problems caused by pet hair in the apartment bathtubs. Our residents don't have to worry about a mess in their homes.
"I personally use the machine weekly to wash my golden retriever. The 10-minute cycle gives an adequate amount of time to shampoo, condition, treat, rinse, and dry my dog. I like the fact that I can just take my dog in there after a hike, or to the beach, without worrying about her bringing in any unwanted debris into my apartment.
"We have the APW standard model which opened for business mid-May of 2016 when our apartments opened up for business. We promote our pet wash on our website, www.700hk.com, and do complimentary wash giveaways.
"The pet wash is easy to clean, as all we use the disinfectant spray that is part of the machines functions, then rinse down the surface after scrubbing with a brush. I have had great experience receiving help from Mike Ekstrom in changing settings on the machine when needed, to better serve our tenants needs."
Avalon Development – The Paw Spaw
7000 Hawaii Kai Drive
Honolulu, HI 96825
Website: www.7000hawaiikaidrive.com
Apartment residence use only.