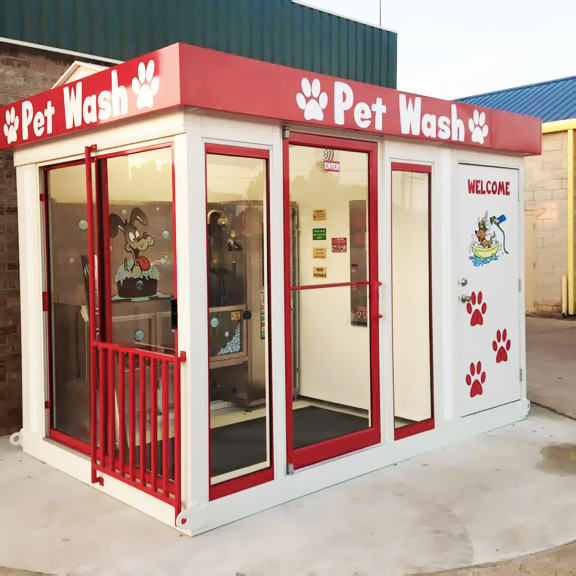 "I've been searching for a pet wash for 2-3 years and I needed one with a shelter because I planned to have it in Louisiana. I found out about All Paws Pet Wash at a convention and liked how the building and price looked. All Paws Pet Wash built me a shelter with air conditioning for the pet wash I already had. They also added a vending machine to it for me. It took approximately 5-6 weeks for them to build only because I shipped my pet wash to them to build a custom structure that fit the pet wash and also to have the pet wash placed inside. Otherwise it would have been done much sooner.
"The pet wash was easy to install with quick, direct hookups. I already owned a carwash and installed my pet wash at the same location. When it comes to promoting my pet wash I make might make some posts on Facebook, but the majority of my awareness comes from partnering with charity organizations and vet clinics. The pet wash does well without me having to advertise much."
Green Acres Car Wash and Pet Wash
836 Keyser Ave.
Natchitoches, LA 71457
Open 24 hours